Candida Diet Fish Recipes
Our Favorite Candida Diet Fish Recipes
Updated 1/30/2021
Written by Dan Jackowiak Nc, HHP
No candida diet recipe section would be complete without a list of candida diet fish recipes. Fish is available worldwide and was a staple for humans all throughout our history. The fatty acids are good for the brain, skin, organs, and the Omega 3 fats are anti-inflammatory.

I do suggest you stay away from farm raised fish due to higher toxin levels. Farm raised fish are pretty much fed dog food made from grains, which results in incorrect fatty acid ratios. Personally, we will not buy fish imported from China either.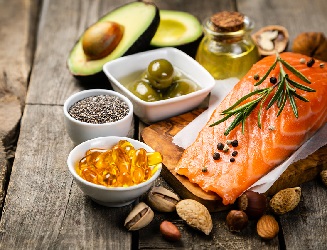 Butter and Garlic Basted Salmon
For this yeast diet recipe you will need some fresh wild salmon steaks, one clove garlic, two tablespoons of butter.

Finely chop garlic and set aside. Wash salmon steaks and cut little slits in the top. Put the pieces of garlic into the slits. Prepare a covered baking dish by melting the butter in the dish. Place salmon steaks in the dish, brush with the butter, cover and bake at 350 in pre-heated oven for about 30 minutes or until the steaks are flaky. Brush with butter at about 15 minutes. Serve with a fresh lightly steamed vegetable such as asparagus.
Salmon on The Barbie
Every year when wild salmon is in season you can buy packages of steaks from Costco. We always stock up so we can eat salmon almost all year. One of the ways I cook them is on the barbecue at about 300 degrees. All I do is sprinkle McCormick Montreal Steak Marinade right out of the package onto the steaks. After they're about 3/4 of the way done, skin side down, I flip them and let them finish.

I also will throw asparagus on the grill with them. Mix the spears with olive oil and sea salt and pepper. Then lightly grill so the spears end up with a few blackened spots. Once you've had asparagus this way its hard to eat it any other way. I've tried it with zucchini too. They get soft fast so just heat them on the grill preparing them the same way and get them off the grill before they get to limp.
This candida diet fish recipe was submitted by a 10 year old. She said her and her Mom came up with it together.

1 bag frozen shrimp

1 bell pepper

1 zucchini

2 tbls lemon juice

4 tbls butter

You can also add some of your own ingredients.

Slice zucchini into little circles then then slice the bell peppers into thin slices then cut the thin slices in half.

Cut the bag of shrimp open and put the butter and lemon juice into the skillet and wait until the butter is melted. Then put all of the ingredients into the skillet and fry until the zucchini is kinda see through in the middle.
Coconut Shrimp Candida Diet Fish Recipe
1 can unsweetened coconut milk

3 thai bird chiles

2 Tbsp minced garlic

2 Tbsp chopped cilantro

2 Tbsp lime juice

2 lbs. large shrimp, tails left on

Sea salt and freshly ground black pepper to taste.

Combine coconut milk,chiles,garlic,cilantro,and lime juice in a shallow dish. Marinate shrimp in mixture for 30 minutes. Season shrimp w/sea salt and pepper and grill about 3 minutes on each side or until cooked through.

I got this off of Food Network, It's so Good!!

I think I am going to have to try the coconut shrimp candida diet recipe myself! Thanks M
Wild Salmon Fillets
herbs de provence

dill

lemon

parchment paper

Remove skin and place salmon on parchment paper. Lightly salt and pepper. Sprinkle with Herbs de Provence. Put Slices of lemon and dill on salmon and staple parchment paper to create a vacuum. Cook for 12-15 mins at 450 oven.
Baked Trout
Red onion

Butter

Garlic salt

Pepper

Take the cleaned trout and salt and pepper the insides. Add chopped red onions and two pads of butter. Wrap in aluminum foil and bake at 350 for about 30 minutes.

Note: Cook times will vary depending upon the size of the fish, larger fish take longer. When the skin peels off and the meat peels off the bone easily they are done.
How to Treat Candida Yeast Successfully by Email
In a Rush today? No Problem, We've got you covered!


Enter your name and email in the form below and we will email you our Clinically Proven Fool Proof Treatment Plan.


Free, No strings attached!
Candida Diet Vegetable Recipes
Like to share some of your favorite candida diet fish recipes? Please use the form below.
Home   Privacy Policy   Copyright Policy   Disclosure Policy   Doctors   Store
Copyright © 2003 - 2023. All Rights Reserved under USC Title 17.Do not copy
content from the pages of this website without our expressed written consent.
To do so is Plagiarism, Not Fair Use, is Illegal, and a violation of the
The Digital Millennium Copyright Act of 1998.