You Can Contact Us and Ask Questions About Your Yeast Infection Here
Please feel free to contact us by using the form below about any yeast infection, bad bacteria or parasite questions you may have.
We will get back to you usually within 24 hours. If you don't get an answer from us within a couple days, try again because your email service provider might be blocking our reply. Be sure to check the bulk folder as well.
Please be aware that because we have not seen you in our office, any information we give you by email is not medical advice, only our opinion.

Kind Regards,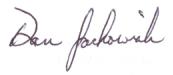 Attended:

Humanities International
Global College of Nutritional Medicine
University of Miami School of Medicine

"What we do for ourselves dies with us. What we do for others and the world remains and is immortal." - Albert Pine


Many people have asked me if I take donations and have actually mailed me checks...Thank You!
But I thought it would be a little easier if I just put up a button through paypal so if you cared to contribute to our research or just wanted to send a token of appreciation you could. It's not required but is greatly appreciated.
You can also support our research and our efforts to help you by buying products from me and through the links I have posted on this website. Thank You!

Home   Privacy Policy   Copyright Policy   Disclosure Policy   Doctors   Store
Copyright © 2003 - 2023. All Rights Reserved under USC Title 17.Do not copy
content from the pages of this website without our expressed written consent.
To do so is Plagiarism, Not Fair Use, is Illegal, and a violation of the
The Digital Millennium Copyright Act of 1998.