Candida Yeast Doctors
I created this list of candida yeast doctors because I get asked quite often if I can suggest a doctor so that person can work with them one on one. I have referenced many of these doctors studies throughout this website.

If you are a doctor that works with people suffering from chronic yeast problems and would like to add your information, please contact me through the contact page of this website with your contact details and I will add you to the list. Also include any specialties if any.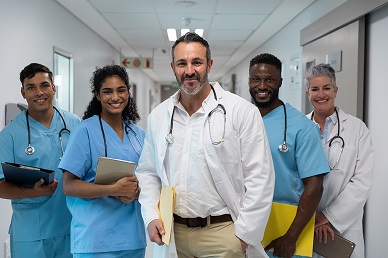 Doctors in the United States

Carol A. Kauffman, M.D.

Professor of Internal Medicine
University of Michigan Medical School
Division of Infectious Diseases
Department of Internal Medicine
Veterans Affairs Ann Arbor Healthcare System

University of Michigan Medical School
2215 Fuller Road, Ann Arbor, MI 48105
Phone: 734-845-3460
Fax: 734-845-3290
e-mail: ckauff@umich.edu


Dr. John F Fisher

AUGUSTA UNIVERSITY MEDICAL CENTER
1120 15th St
Augusta, GA 30912
Phone: 706-721-2273


Dr Suzanne Noble 
Has done many studies on Candida

400 Parnassus Ave
San Francisco, CA 94143
Phone 415-353-2125


Jack D. Sobel, M.D., FCP (SA), MRCP (UK), MACP (US) FIDSA
Dean, School of Medicine
Specializes in Urinary tract

1241 Scott Hall
Phone: 313-577-1335
Fax: 313-577-8777 
jsobel@med.wayne.edu

Assistant's Name: Angela Goodwill


Dr. Talha Imam, MD
Specializes in Kidneys and Urinary Tract

Kaiser Permanente Redlands Medical Offices
9961 Sierra Ave
Fontana, CA 92335
Phone: 888-750-0036



Dr. Stacie A Cruz 
Did 2011 study on Candida Mastitis

KAISER PERMANENTE FONTANA MEDICAL CENTER
9961 Sierra Ave
Fontana, CA 92335
Phone: 909-427-5000



Barbara Cordell, Ph.D., RN, AHN-BC 
Did study on auto brewery syndrome caused by Saccharomyces cerevisiae with Dr Justin McCarthy

1109 W. Panola St.
Carthage, TX 75633
Phone: 903-694-4003


Justin H. McCarthy, MD

2424 50th St.
Suite 100
Lubbock, TX 79412
Phone: 806-761-0722



Georgina Cheng, MD, PhD
2006 study on Candida Albicans Estrogen Response

American Board of Obstetrics and Gynecology with sub-specialty certification in Gynecologic Oncology

Urbana (Main Campus)
611 W. Park Street
Urbana, IL 61801
Phone: 217-383-3273



Paul Fidel, Jr., PhD

Did medical school studies of host defense and immunomodulation of vaginal candidiasis in both humans and animal models. The laboratory also did studies on adolescent vaginal immunology in relation to candidiasis and sexually transmitted diseases.

Department Chair, Oral and Craniofacial Biology
Adjunct Professor, Microbiology, Immunology & Parasitology
Director, Center of Excellence in Oral and Craniofacial Biology
Associate Dean for Research, LSU School of Dentistry

1100 Florida Avenue
LSUHSC School of Dentistry
New Orleans, LA 70119
Phone: 504-941-8425
Fax: 504-941-8319

pfidel@lsuhsc.edu
Doctors in India
Kalpana Shekhawat MD
www.freedomage.in
Gurgaon, India


Karan Gupta MBBS
https://www.dr-gupta.com/ 
(Does online consultation from
US) Boston, US


Gideon Paul Naturopath
www.healwellness.com
Kochi, India


Anish Musa MBBS
https://ultrawellness.in/
Surat, India


Prashant Wadhawan Fitness Coach
https://rhpositive.co/ 
Mumbai, India

Home   Privacy Policy   Copyright Policy   Disclosure Policy   Doctors   Store
Copyright © 2003 - 2023. All Rights Reserved under USC Title 17.Do not copy
content from the pages of this website without our expressed written consent.
To do so is Plagiarism, Not Fair Use, is Illegal, and a violation of the
The Digital Millennium Copyright Act of 1998.