Biofase Testimonials & Reviews

Biofase testimonials and reviews keep pouring in and you can add yours at the bottom of this page if you wish. None of these reviews are made up folks, these are real people just like you.
Horrible itch and irritation almost gone

Hello Dan,
I always want to write to you about my improvement but I always think, it is going to be such a long emai. Constant yeast infections and then the diet and treatment really affect all aspects of anyone suffering from it. I am doing so much better. With the biofase and cp1 I could notice a big difference after using them for a month. I am not completely cured though, and I know it will take many months, but at least I hardly ever have the horrible itch and irritation. Now, I hardly ever get those symptoms and when I do, it is very little and if I do, it is because I ate too much fruit and / or haven't slept enough hours. But I know I'll get there. I have to be patient, consistent , and keep praying. Thank you for your wonderful help, all your replies to my questions and I will definitely write back because I have questions about information I have read in your candida webpage.
Thank you again!
Sara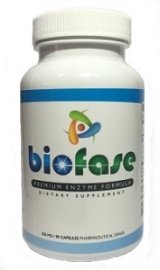 Obvious differences seen

Hi Dan,
Just to thank you for your last response, I have been away from an internet connection for a while and to say that Biofase is working very well for my parents as it did for me. It is obvious they have gained vitality.
With best wishes from Spain,
Merce
Hi Dan,
I am almost through my first bottle of Biofase (180 caps). I intend to reorder and follow your suggestion of continuing this product for 30-60 after the last candida symptom. (I have two weeks left of my second 30-day parasite/intestinal cleanse.) I can tell that Biofase has made a positive difference! My energy has increased and I feel mentally clearer.
Thanks so much for ALL your spot-on advice. Candida changed my health for the worse and your amazing product is changing it once again - but this time, for the BETTER!
With much gratitude,
Connie
Hi Dan,

I was introduced to your protocol more than 3 months ago by a dear friend who was just two weeks ahead of me in the cleansing process. As a wellness educator dedicated to pursuing the highest degree of clarity in my own being and those of others that I serve, I started your candida cleanse protocol.
Two years ago I had a skin melanoma and while I am well aware of my adrenal issues and beyond, it wasn't until my friend mentioned your site and your research that connections started to be made. Reading your information and the connections between cancer and candida has me on this next level of cleansing. I have been taking Biofase this whole time as well as other supplements that you suggest and I am excited to watch and feel the deeper layers reveal themselves. I have had die off symptoms and know that I am on the right track.
I have had a very clean diet for many years but have been eating way to much quinoa over these last years instead of other grains, have been making fruit smoothies for years with greens and other wonderful ingredients but realize the amount of sugar I have been consuming in this vein is exorbitant.  I have reintroduced meat upon looking into your research.
The Biofase seems to be a cornerstone to your protocol with the other supplements important as well. My sister is now taking these supplements as well as she had breast cancer two plus years ago and was diagnosed with a possible tumor in her other breast. As it turns out she is cancer free in that breast but now dedicated to transforming her story. I guess I will not know for sure if this will prevent other cancer flare ups however I am convinced that providing the hormonal system with more of a stress free environment has to turn the speeding train around! 
Thank you for your service. 
In gratitude,
Ginny
I CLEARLY see the astonishing results.
Hi Dan,
I just wanted to let you and EVERYONE know how wonderful your treatment protocol is. It is the one thing I found that has helped me to heal my very sick and fatigued body. I personally feel that everyone could benefit from your treatment protocol. I followed your protocol closely as outlined to heal myself of systemic yeast and to restore my very sluggish liver. I did the ultimate digestive cleanse for 2 months to get rid of parasites and the whole time ate very healthy eliminating all sugar, dairy, alcohol, bread, and gluten. I was very fatigued. After two weeks into the digestive cleanse I started rotating the different herbs (oregano, candidate, cinnamon, grape-seed, and the sf722 . I also added the zeolite powder two weeks into the herbs to get rid of any mercury from prior amalgam fillings. The whole time I took biofase to kill the candida because I knew my yeast was systemic and wanted the best product out there. I have tried both the 11 strain and CP-1. I am currently taking the 11 strain which works best for me and tastes great. I just feel very confident taking biofase because I know it is positively penetrating and pulverizing the candida, and I love the effectiveness of the 11 strain. It  got my body regularly eliminating 3 times a day- and comfortably. I loved it so much I didn't even bother taking the free probotic that came with the digestive cleanse. 
Before your treatment protocol, 1) I woke up several times throughout the night. Now, I actually sleep through the night fully. I actually woke up and cried after sleeping through the entire first night because it had been over 10 year since I remember sleeping through an entire night. That was a miracle to me and was HUGE 2)My hair was dry, brittle and falling out (SCARY), now it shines, it has grown longer and has stopped falling out. 3) I had large pores on my face that none of the very expensive products would minimize, now my pores are small and my skin looks amazing and fresh. Everyone says I look younger. 4) I have dealt with severe fatigue for years now. I was so bad that when I first woke up in the morning, I had to place my hand on the wall to get my balance. I felt like I was knocking on deaths door. None of that is normal yet my annual exam only indicated low vitamin D levels. Disturbing isn't it? It was very frustrating for me because I would tell my doctor how I felt and she would respond, "Your levels are excellent". After reading your information I learned to take my health into my own hands. Thank you Dan! 
I took your advice after completing the digestive cleanse and did the liver cleanse to get everything in tip top shape.  After the first one, I felt better but after the second one I really felt an increase in my energy.  I saw hundreds of little pea green stones. I still need to complete another one but I know I'm on my road to recovery. 
Currently, I'm still following your recommendation because I CLEARLY see the astonishing results. The biofase, strain 11, a healthy diet, the liver cleanse, and you educating me on how to heal my body has really saved my life. I feel so happy to have you as a resource to restore my body and my health back!!! I only wish EVERYONE could find out about you and the products. I tell as many people as possible. God led me to you to get healed! I can not thank you enough. 
Best Regards,
Susie
Hey Mr. Dan,
Hope your doing well.
I have been using Biofase regularly, and CP1 or 11-Strain with antifungals for 4 months now, and all have been a great success for me. I feel much less fatigued all the time and have been able to enjoy life much more. My infection in my groin is practically gone and I feel so much healthier than I ever have before. Although the diet is hard to follow sometimes too, it really has helped more than I could have imagined. I am still working to rid myself of this infection and am thankful for everything you have provided.
Sincerely,
Kendall
Works better than the RX
Hello Dan
Thank you so much for your research and information. I've been to my primary physician and everything from the RX didn't work for long only temporary fixes tried several other different things for my yeast problems and found that Biofase and CP-1 has been the better benefit for me.  I also take coconut oil and cinnamon extract as an added yeast fighter.
Again thanks so much for your work!
Terence
Hi Dan,
Thank you very much for creating amazing website which covers everything about yeast-beast.
I had been on prednisone for years and Prilosec for 20 years. I had many chronic yeast symptoms and hypothyroidism. I started natural healing almost year ago taking many different candida herbal antibiotic and serrepeptease one after another. Symptoms were going down only for short time but kept coming back. I did your candida cleanse protocol and diet last month taking biofase, CP1, colostrum, oregano oil, sf722, Humaworm cleanse, and zeolite. I am almost candida free. Thank you again for invaluable  information and great product.
Juli
Hi Dan,

As a person who has a great deal of experience with CMC (chronic mucousal candidiasis), I can tell you that there is very little available on the common market that can provide effective prophylaxis without a prescription. I can honestly tell you that this product works as well as the more effective prescription medications. As those who have issues with candida well know, it is difficult to get treatment for it within the medical community unless they are papered up as immunocompromised.
Given that most of the country has issues with candida, Biofase is a welcome life saver. One will experience all of the same die-offs as when taking prescription meds and these can be difficult depending on the condition severity. It is a tough ride, but it's worth it. I did notice that I was able to get through the worst of it within two weeks and my infection is severe and well entrenched, which means that this is an easier ride. The die-off is less violent than Nystatin. I would recommend this to anyone, even those who have tried prescription meds and are having recurring infections.
Brian
Helps with IBS
Hello Dan,
I am a beautiful, 28 year old girl with the world at my fingertips, and candida has crippled me for the past 5 years. I can't even begin to tell you how much this issue has impacted my life. I'm still struggling, and dealing with a relapse on sugars and carbs at the moment. My candida is rearing it's ugly head once again, and it's severely depressing. If you could look in my kitchen cabinet you would see everything from Caprylic acid to oregano oil, to L-Glutamine, organic bowel cleansing formulas, Lufenuron, probiotics, enzymes, Nystatin...the list goes on.
I have managed to get a hold on my candida at times, but always when I stop the onslaught of treatment and the return to regular food- it comes back. My symptoms have ruined my life. I have severe IBS to the point of already having had a colonoscopy- "nothing wrong" the doctor says; to now only able to go to the bathroom using large amounts of laxatives every few days. The pain, cramping, bloating, itching, horrible rashes, mucous, and disgusting taste in my mouth has ruined my life. Every time i start to feel like I'm beating it, it reemerges even stronger than before.
I have a remarkable awareness of my body, and have had my fun with die off symptoms over the years. I know exactly what products help and which ones don't. YOURS does.
The first day I started Biofase I had an intense die off headache and a sore throat that lasted for weeks. I love when I have die off symptoms because that's my clue to know somethings working. The bad taste in my throat was gone, and I felt like I could live again. Since I stopped taking it, my symptoms have slowly crept back up, and along with my sugar relapse (organic sugars at least!) they've intensified.
I'm seeing a M.D turned holistic naturopath for a hefty price to do some food allergy and stool testing; hopefully that can help with the IBS-C. Until then, I need to continue to fight this thing, and get back on the diet, and try your product once more. I pray to God this debilitating sickness can one day be a distant memory to me, but somehow I doubt it. I wouldn't spend my hard earned money on something that didn't work, so that's why I'm back at your site.
-Sarah


Remarkable Product

Biofase is BY FAR the most effective enzyme I have taken for my digestive problems! I felt almost immediate relief from the gas and bloating that I frequently experience. It helps with constipation too.
Thanks,Roger
Hi Dan,
I'm writing to tout the effectiveness of Biofase. It is a remarkable product, the first time I took it I saw an incredible amount of biofilms exit my body through my stool. I have found with consistent use it is slowly eradicating the yeast from my body with the help of probiotics and antifungals. I highly recommend this product as a key element in getting rid of candida. Thanks for all the time you have spent researching.
Sincerely,
Ms. D
Biofase works very well, and is definitely worth the price. It causes no die-off and diminishes the symptoms of candida better than anything I've tried.
Trent
Hello Dan,
First of all let me say thanks for responding to my emails. I am reordering my 2nd bottle of Biofase and am going to up my intake to 2 pills AM/2 pills PM. I take it along with 5 pills of sf722 each time. I have also gotten serious about the Zeolite Powder. Although I can't report miraculous things YET, I am confident that I am headed in the right direction. I suggest anyone out there battling this ugly situation get on the products you recommend.
Thank you so much for your insightful website and the newsletters. It has helped so much more than all the money spent with Functional Medicine doctors (who are suppose to help us where traditional doctors have no clue).
Kay
Biofase works!!
I have been battling the monster in my gut for years. Gave up gluten, sugar and all sweeteners and have been taking probiotics and enzymes for many years. Eating living foods and staying off antibiotics. I have had great success using this product and appreciate the indepth research and detailed explanation of how the Candida grows and flourishes. I stopped taking the Biofase because I ran out and found the monster started to make a comeback, I have just ordered more and have recommended this product to everyone. I will continue using Biofase until the Candida is gone or at least under control..
Thanks Dan,
Trey
Any questions about Biofase or yeast infections in general, please use the contact form at the bottom of the contact page.
Enter your Biofase testimonial below and receive a 10% discount for life.

Home   Privacy Policy   Copyright Policy   Disclosure Policy   Doctors   Store
Copyright © 2003 - 2023. All Rights Reserved under USC Title 17.Do not copy
content from the pages of this website without our expressed written consent.
To do so is Plagiarism, Not Fair Use, is Illegal, and a violation of the
The Digital Millennium Copyright Act of 1998.