Candida Diet Testimonials
Updated 10/18/2021 by Dan Jackowiak Nc, HHP

Here are a few candida diet testimonials from my newsletter. Many of these principles are now found on this website for those that don't want to subscribe to the newsletter. The newsletter though does include a step by step treatment plan explaining what you should do if you do have chronic or system yeast infections. It also contains detailed information on how to stay healthy and the effects of some common foods that anyone should consider not eating if they wish to remain in good health. If you wish to subscribe you can use the form towards the bottom of this page. If you would like to leave your own testimonial you can do so by using the very bottom form and I will publish it on this webpage.
Recent Candida Diet Testimonials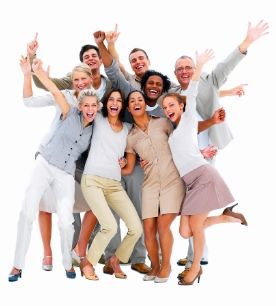 Dan,
Ok, here is my big update. I'm sorry for not writing sooner but 4 kids keeps me busy. I also didn't want to bog you down with chat e-mails when I know you must be busy helping others. I don't even know if you'll remember little Sarah and I with our yeast battle but I'll bet you probably will. You seem like the kind of person that remembers people.
Well, we are doing great!!! I think the first batch of probiotic was not as powerful as it should have been because of having been left in a hot car for several days before getting to me here in China. They helped but not like the second batch. I was able to get another 6 bottles and it took 1 bottle to do the final job. The combination of the diet and the probiotic was very powerful! Hooray!
We both are doing really well. If I eat really terribly then I get a flare up again (like Thanksgiving dinner and dessert) but it is extremely mild and I just have to eat properly again and I am fine. Once I stop nursing Sarah I think I will do the cleanse again. I couldn't do it properly with nursing because I need the carbs. Then I will do the diet again for an extended period of time to try and make sure that I get rid of all of the yeast. At least that is my plan. The milk ducts are a very tough place to get rid of yeast when they are full of milk.
Sarah is such a happy little 1-year old now. Thank you so much for all of your help. I tell everyone I know who has these kinds of problems that they should come to your website and talk to you about it.
Also, I wanted to tell you about Anna, my 3 year old. I know I had mentioned to you that she seemed to have problems when we reintroduced wheat in to her diet. She had been having a lot of trouble gaining weight and was (now that I look back) weak and lethargic, had a lot of trouble with diarrhea and stomach pains. We took wheat out of her diet for 3 months. After about 1 month of no wheat we also took out oats to see if it helped any. She became like a different child.
Taking out the wheat seemed to remove the diarrhea problems but taking out oats turned her into a different child. All of a sudden she wanted to walk and not ride in the stroller all the time. She was running around playing on the playground. She has started actually coloring her school papers instead of just giving one little swipe with a crayon and being done. I think before she was too tired to hold the crayon and color!! We wondered if this was just her growing up or if it was really the wheat so we put it back in as a test after the first 3 months. For the first couple of days she seemed ok. But then she began to complain that her stomach hurt, she became very emotional and sensitive and just very sad, and wanted to lay around instead of playing. What a difference. So we are now back off the wheat.
When I consider that all of this time she has been in pain and struggling with this it breaks my heart. I wouldn't have discovered it if we hadn't tried the anti-yeast diet you recommended. Thank you! Thank you! You have helped my whole family to better health.
This Thanksgiving we have been thanking God for many things. One of them was for your help.
Thanks again!
Xena Cosgrove
*****
Hi!
My husband has candida through out his body and has suffered for many years. It took so long just to realize what was happening; part of the problem being him too embarrassed to talk about it!
We have been following your diet guidelines for a few weeks now (I do it to support him) and feel so much better! Medicine alone was offering him no relief! Now his skin is healing and he even snores less. We are so excited for this lifestyle change.
Thank you for all of your valuable information!!
Diana
*****

Hi Dan,

I think you provide an invaluable service. I and several members of my family are now using some of your products, 11 strain, profase and biofase. We are all seeing results including a significant difference in our skin..

Thank you for the care and detail that you put in each newsletter, and for providing access to such effective products.

Vicky
*****

Hi Dan,

Your newsletter is just what I needed to help me stay on yeast-free diet and gluten-free also. I just re-read the applicable newsletter anytime I start craving something forbidden. They are very convincing!
Thanks so much. ----------- Roxane
*****

Hi Dan,

I suffered a mild heart attack in 1992 and underwent angioplasty. No other incidents since then because of my heart disease. I am on lipitor for cholesterol, blood pressure medications and a few other meds (potassium and Allopurinol) for kidney stones and gout. My family history is terrible... diabetes, heart attacks, stroke, cancer all at relatively early ages.

Since starting your diet I have lost 25 lbs, and have my Doctor amazed at keeping the weight off since May. My weight went from 217 to 195 and my waist went from 46+ inches to 42 inches. My waist and my hips are now a 1:1 ratio as they should be for good health.

Diane and I love going through our closets and donating 'baggy' clothes. What's truly amazing to us both is that we are losing size exactly where we need to on our bodies... around our hips and belly. NEVER has this happened to either of us. Whenever we would go on the next big diet fad... and wow there were many... we would lose weight for maybe 2 months and never lose size where we needed to. Just amazing how your diet has changed our lives.

My Doctor is also impressed at the increase in my HDL's - which based on my age (65) and medications should actually be decreasing. Since May she has been able to reduce and even eliminate some of my meds as well.

By the way my uric acid level is now in balance since starting your diet. I have always been 'acidic'.

Diane is in excellent health.

We both take 4,000 IU vitamin D3, vitamin C, Kirkland multi vitamins, 3,000 mg salmon oil, and a chinese herb called Jiaogulan.

As for the newsletters we both subscribe but Diane would receive a different newsletter at a different time. We haven't seen any for at least two months. The last one Diane had described your daily diet.

Again thank you for all you do to keep us healthy and informed.

Regards,
Joe
*****
Hi Dan,
I just wanted to write and say thank you! I've been suffering off and on for the past year with a horrible rash on my forearms and hands. The skin gets red, itchy, hot and then scales gets hard and usually splits open. I thought I was going to lose my mind last fall! My doctor (actually a P.A.) is of no help and didn't know what it was, I thought it was the high BP meds (which I have since stopped taking), but turns out wasn't. I've always had it in the back my of mind that I should lay off the sugar in all forms...I've done it before, but after losing weight...went right back to a "normal" diet. After this last break out I went to the health food store and talked to one of the employees who suffers from the same thing and she mentioned it was yeast. So after some research online, I found your website, subscribed to the candida diet newsletter and read some everyday. This is only day four of my treatment and my rash is almost gone on my arms! My mood has already stabilized and I've lost 3lbs! I understand now the real cost of eating refined sugars and I'm more interested in preserving my health and feeling good, than doing what's quick & easy. So thank you, you've made a real difference in my life and I plan to continue this journey of healthy eating...
Monica
*****
Dan, I don't know who you are, but I want to thank you. I have lost 72 lbs since February 7th adhering to your anti-candida principles. I don't have candida and I am not sure I ever did. A health-nut friend told me that she follows your principles because she feels better avoiding the foods you say to avoid and thus has a lot more energy. So, I decided to give it a whirl too. I have been ecstatic with the results and I have turned many other people onto your website. In fact, my Cardiologist asked me for the website too so that he could refer other patients to your information.
Thank you again,
Rose
*****
Your newsletters have changed my life for the better! Thank you!
Jenny
*****
Hi Dan ,
Thanks very much for your latest diet email ---an inspiration.
The diet is going very well and I managed to stick to it despite ten days in France –we've just returned. I took six packets of rice biscuits with me which was a good thing as I couldn't find a shop selling them near where we were staying. Otherwise, it was easy to get everything.
Every June for many years I've suffered from severe hayfever. This June for the first time since my twenties, I've remained hay-fever free. I just can't believe it and I'm putting it all down to the diet ---it's just incredible. I had medication from the GP in readiness and just haven't needed to use it. I really believe that there's a connection with my having given up dairy other than natural yogurt and not having the usual allergic reaction.
Recently I've met two people with a yeast problem and have passed your emails onto them, so you're getting a following in Wales.
Many thanks as always.
Janet
*****
Hi Dan,
I went to the doctor this morning. I've been on the diet since the end of February. I've lost a little over 20 pounds even though I was sick for a couple of weeks with a head cold so the loss stagnated because I wasn't doing much exercise wise. BTW-I refused to go on antibiotics, used homeopathic remedies and a few over the counter meds and let my body have the time to heal itself.
My cholesterol has dropped 50 points, to 154. My doctor was happy with it when it was 204, I'm happy with it now! My blood sugar, triglycerides, etc. were all GREAT!
Thank you so much, this diet has truly changed my life & I honestly believe it is something I can stay on for life.
Manuela
*****
HELLO Dan,
Your diets working great after only a 5 days, I feel great again. Also dry scaly skin problems have almost completely cleared up.
Thank you,
AL
*****
I just wanted to thank you for the wealth of knowledge that you provide. I just subscribed last week and I really enjoy and learn from your articles.
Thank you,
J
*****
I just want to tell you how much I appreciate your newsletters.
Thank you very much,
Adrijana
*****
Thank you These messages have been extremely helpful and easy to understand!
Thank you for everything
Jill
*****
Hello Dan,
Thank you for the newsletters. They were really helpful. It was great to have something to look forward to every day that gave me a little extra information, motivation, and that fueled my will power. It really reaffirmed by belief that what I was doing was right, and it gave me evidence to back it up. (that evidence is certainly helpful when you find yourself dreaming about bread & butter!)
Thank you kindly for your time,
Marysia
*****
Dan, thank you so much. This information has been so very helpful. The nose and mouth problems cleared right up. The birthday party i attended threw me for a loop, a sugar loop.... but i am back on track eating and feeling better than i have in my life, thanks ....Amro
*****
Hello Dan-
Here's the feedback you asked for : Your Diet Series was excellent!! Each newsletter was concise, well written & most of all, packed with useful, helpful, well researched information that emphasized solutions to common problems while battling Candida. I'm only at the beginning of my journey on the Candida road, so I've saved all your newsletters to serve as guideposts for me as I travel. I appreciate your willingness to share what you know works with people- it takes courage to want to help people heal.
You're making a difference!
Thank you again,
Sarah
*****
As someone very new to this way of eating I want to thank you for the useful information you send out. I have been on this journey of eating differently a month; it has been difficult I must admit but I now see rays of light and do not think too often of my Cultures pet foods such as pasta!
Thank you,
June
*****
Dear Dan,
Just to say that I enjoy your newsletters, they are so useful. I started using your candida diet info to help sort me out. After 2 weeks I can say I do not have that embarrassing wind problem, I am feeling a little energized and not had to have a catnap after work. I have also lost 6lbs! Not bad at all.
Thank you,
Julia
*****
Hi Dan,
I wanted to send a quick note of thanks. Your newsletters are very informative and I have really been enjoying taking my time reading them and digesting all the information.
Much thanks,
Denise
*****
Hi Dan,
The Case Against Wheat Part 2 is indeed scary stuff! I have completely eliminated sugar, wheat and all grains from my diet and the inflammation and headaches that have plagued me for my entire life have literally disappeared. For me, it has been life-changing!
All the best,
Susan
*****
The candida diet testimonial below is in two parts.
Dear Dan,
I don't thank you as often as I should for your wonderful newsletter. I have been trying to get rid of Candida for about three years now. Two testing locations say that there is no trace and the third, Diagnos-Tech has been contradicting those good results by coming back with a +4. My ND questioned their results and they are presently redoing the test without charge. Should hear any day now. Anyhow, I have most copies of your newsletter in a notebook--I find them very valuable and do want to thank you for your time in writing them.
Here is the followup...
Just received a phone message from DR office saying that the report that always came back bad concerning the yeast came back negative this time--free of yeast!! Yiippee!!! FINALLY!
Now I would love to celebrate with a scotch and water. I am not a drinker but do enjoy one about once a week. However, I know there is yeast in the scotch so am reluctant to do that. Did read that vodka is the only liquor that does not contain yeast. Do you know if that is true--never had it but if it was "safe', I might try it.
Well, you are the first to know! I'm almost afraid to believe it! I will still probably be super careful for fear of it coming back. ----anyhow, please continue to send me your great newsletters with updates--I sure appreciate them!!!!!!!

Lorraine
*****
Candida Diet Testimonials & Candida Diet Home
If you wish to subscribe to the Newsletter please use the form on the right side of this webpage. For cell phone users, the form will be at the bottom of every page. I will not rent, sell, or share your information with anyone and I will always maintain your strict confidentiality. You can unsubscribe at anytime.
If you would like to leave your own Candida diet testimonial, or have a question about the Candida yeast infection diet or yeast infections in general, you can use this form.
Home   Privacy Policy   Copyright Policy   Disclosure Policy   Doctors   Store
Copyright © 2003 - 2023. All Rights Reserved under USC Title 17.Do not copy
content from the pages of this website without our expressed written consent.
To do so is Plagiarism, Not Fair Use, is Illegal, and a violation of the
The Digital Millennium Copyright Act of 1998.