Candida Diet Vegetable Recipes
Candida Diet Vegetable Recipes
Updated 1/31/2021 by Dan Jackowiak Nc, HHP
Candida Diet Vegetable Recipes Submitted By Your Fellows

The general recommendation for vegetables is to eat 5 to 6 servings per day. A serving is considered to be a handful or one cup. Vegetables provide much needed nutrients in the form of vitamins, minerals, antioxidants and fiber.

Fresh vegetables are best with frozen being the next best. They don't have to be organic, although organic vegetables tend to have less pesticide residues.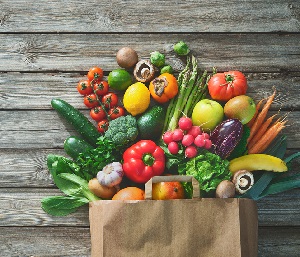 Zucchini Burgers
1 shredded small zucchini (organic-skin on) (drain juice)
1 organic onion finely chopped
1/2 c. raw walnuts or raw almonds (I mixed them)
1 organic egg
garlic powder, salt, pepper, and Italian seasoning (to taste)

Form into patties. Or drop by spoon full.

Fry on hot griddle in coconut oil or olive oil.
Stir Fried Vegetable Scramble
This candida diet recipe adds an interesting twist to your vegetables. It calls for 2 tbsp. olive oil or butter, 2 tbsp. chopped onion, 2 tbsp. chopped green pepper, 1/2 cup fresh chopped tomato, 2 to 4 slightly beaten eggs, 1/2 to 1 cup cooked vegetables of your choice.

Heat a skillet, add oil, onions and green peppers. Stir fry until tender. Add tomato and your other vegetables. Bring to boil stirring constantly and add eggs. Cook stirring gently until eggs are done, serve immediately.

These are a few of my favorite candida diet recipes I used and continue to eat because I like them. If you have any favorites to share please put them in the contact form below and I will post them to this website.
Stuffed Eggplant Candida Diet Vegetable Recipe
1 egg plant cut in half

sea salt, cayenne pepper, garlic powder, Italian seasoning (optional)

chopped bell pepper

shrimp

3 tbs organic butter (unsalted)

1.Gut the walls of both halves of the eggplant as much as possible only leaving the shells

2. cut the eggplant pieces into small cubes and place in a skillet with the organic butter, bell pepper and add seasoning to liking

3. saute all of the ingredients until golden brown and creamy

4. take the mixture and stuff it into the two empty shells and bake it at 350 degrees for 45 minutes(the shell should be very soft)

5. cool for 5 minutes and enjoy!!!

(note) the cayenne and garlic are both great for the intestines and the battle against candida. if possible make all vegetable organic also. I'm from New Orleans and I was forced to create more ways of cooking for myself. the food is hard to avoid here.
Stuffed Squash Candida Diet Vegetable Recipe
Cut acorn squash in half, scrape out insides, spray with olive oil, place cut side down on baking sheet and bake at 400 until done (1 hr).

Meanwhile, brown hamburger (or use chicken and shred) and add a variety of chopped vegetables (my favorites are zucchini, carrots, broccoli, peppers, garlic, and onions) until desired tenderness. Add a sugarless spaghetti sauce (Hy-Vee's Health Market makes one, or you could try tomato sauce with Italian flavors) until warm.

Add meat/veggie mixture inside the squash and finish warming in the oven for a few minutes.

Enjoy!

Note: 1 cup of acorn squash contains 30 grams of carbs which I consider a little high. But it also contains 9 grams of fiber. The fiber in vegetables binds the carbs so they are processed slowly by the body so there is no blood sugar spike. So you might be ok with eating this, Stacy obviously is, but be careful. This is definitely a good candida diet recipe for after the fact and I think I'm going to try it, ;)
Nut & Seed Fried Summer Squash
3 Small Bowls

1 Zucchini or Yellow Squash

1 cups Almond flour

1 cup finely chopped Walnuts (optional)

1 Egg

1/2 cup ground Flax Seed meal

1/2 cup Chicken Bouillon powder with no msg nor sugar

3/4 cup Garbanzo Bean flour

1/4 cup McCormick Italian spices

2 cups Olive Oil

Directions:

Wash, dry, then slice the zucchini or squash into 1/4 or 1/2 inch slices (which ever you prefer).

In one of the bowls mix the garbanzo bean flour with the Italian spices. In the second bowl scramble the egg.

In the third bowl mix the almond flour, bouillon, walnuts (if you decide to use them), and flax seed meal. Place one cup of olive oil in a small stainless steel pot on low heat. Wait for it to heat but not smoke! One by one cover the squash in the garbanzo bean flour and shake off excess flour because the egg will not stick to it if there is too much flour. Coat it with egg, and move it onto the almond flour mixture pressing it into the squash. Once it is thoroughly covered with the nut and seed mixture fry them on each side until light golden brown. You will have to change the oil about half way through the squash because the excess coating will burn and stick to the squash. Once the oil gets dirty, pour it out into a glass or ceramic mug and wipe the pot clean. Add the second cup of olive oil to finish.

I like using sour cream as dipping or marinara sauce

Serves 3-4.
Marinara Sauce

1 can organic low sodium Tomato Sauce

1 can organic low sodium Crushed or Diced Tomatoes

1 tbsp organic Tomato Paste

1/2 cup Butternut Squash puree (optional, but adds a nice sweetness to the sauce)

1/2 White Onion

1 tbsp diced Garlic or to taste

1/4 cup McCormick Italian spices

1/2 cup Xylitol sweetener

2 tsp dried Oregano

1/8 tsp Salt

1/8 tsp Black Pepper

Crushed Pepper flakes to taste (optional)

1 tbsp Olive Oil

Directions:

In a sauce pan heat the olive oil and onion. Cook until transparent but not browned. When the onion is almost done, add the garlic and continue to saute. Add the tomato sauce, crushed or diced tomatoes, and tomato paste, butternut squash puree, Italian spices, xylitol, oregano, salt, black pepper, and pepper flakes. Lower heat, and wait for it to simmer. Once it simmers, it's ready to eat! Enjoy on spaghetti squash, meat, or as a dipping sauce.

Leftover sauce can be refrigerated for up to 5 days, or frozen for longer.


Sautéed Kale or Spinach
Sauté chopped onion in pan with a little salt and garlic. Add kale and stir in pan till wilted. Add a little coconut milk or water, stir again, and enjoy!
Stuffed Avocado
Two halved avocados, fill with prawns. Mix plain live low sugar yogurt with a crushed garlic clove, some mint, parsley and chives chopped with lemon juice, salt and pepper to taste. Serve in bowls. Eat with a friend. Non candida folk will love it too.
Zesty Avocado Salsa Salad
Mixed greens
Handful of fresh chopped Cilantro

Small amount of chopped Onion

1/3 Diced Tomato

1/2 to 1 whole Avocado mashed

Fresh squeezed lemon

Olive oil

Salt to taste

Optional- Cayenne pepper to taste

Add all ingredients together and mix well.  Enjoy!
Frying Vegetables
You can fry just about any vegetable in olive oil and salt and pepper to be served with any meal. If you prefer butter can be used in place of the olive oil, then sprinkle with Parmesan cheese.

Zucchini and yellow squash work real well fried in butter, salt and pepper, then sprinkle with fresh Parmesan cheese over the top.
Candida Diet Vegetable Soup Dishes
Cauliflower & Broccoli Soup
Add a small amount of water to a pan along with salt (to taste) and Italian Seasonings.

Add cauliflower and broccoli to the water and steam just slightly until hot.

Place water and veggies in a blender along with some onion (again to taste). Fresh onion is great for fighting candida.

Blend just till smooth and pour into a bowl and eat while hot!
Tomato n Avocado Soup
3 1/2 large tomato juiced or blend

1 1/2 avocado

1 tsp celery salt or juice 1 celery

2 cloves garlic

1/2 tblsp Italian seasoning or chop fresh

3 tblsp lemon juice or juice 1 lemon

3 tblsp olive oil or coconut oil

salt n pepper to taste

Blend all ingredients together, and enjoy cold or heated slightly (the more heat you use, the more nutrients you destroy). This soup tastes best when you juice fresh ingredients, but is absolutely fantastic and easy either way!
Candida Diet Home

Like to add your favorite Candida Diet Vegetable Recipe to this page and help your fellow sufferers? Just use the form below or talk to your doctor.
Home   Privacy Policy   Copyright Policy   Disclosure Policy   Doctors   Store
Copyright © 2003 - 2023. All Rights Reserved under USC Title 17.Do not copy
content from the pages of this website without our expressed written consent.
To do so is Plagiarism, Not Fair Use, is Illegal, and a violation of the
The Digital Millennium Copyright Act of 1998.