FTC Disclaimer: We do receive financial compensation for some of the products we recommend and personally sell, including Amazon on qualified products.
About Dr Trisha Berger
Dr. Trisha Berger is a diversely trained scientist with expertise in cancer biology and immunology.

She attended Northern Michigan University from 2003 to 2007 and obtained a Bachelors degree in Biochemistry.

From 2007 to 2009, while still attending Northern Michigan University, she obtained her Masters degree in Biology/Biochemistry.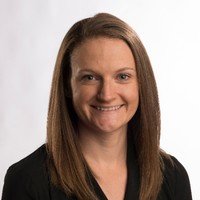 Dr. Berger received her PhD in Cancer Biology from the University of Colorado Anschutz Medical campus in 2013 and has completed two postdocs, one at the University of Colorado Anschutz Medical Campus from July 2013 to June 2016, and one at Fred Hutchinson Cancer Research Center in Seattle in July 2016 to Jan 2019.
Her research has focused on how the immune system promotes cancer progression and metastasis in a variety of cancer types. She has experience in various lab settings, from basic science to highly translational research.

She also has extensive teaching experience, including developing curriculum for undergraduate courses. 

Currently, she is a Science Writer for The Med Writers who have various writing contracts with the U.S. National Institute of Health and U.S. Army.

She enjoys writing for all types of audiences, from layman to science professionals.

Dr. Berger is Co-author of the Yeast Infection in Children page. She took my ideas, fact checked and refined them and produced a 100% medically correct article.

If you would like to know more about Dr. Berger, you can visit her Linkedin profile.

Home About Us Privacy Policy Copyright Policy Disclosure Policy Doctors Contact Us

Disclaimer: These statements have not been evaluated by the Food and Drug Administration. The products and information contained herein are not intended to diagnose, treat, cure, or prevent any diseases or medical problems. It is not intended to replace your doctor's recommendations.

Copyright © 2003 - 2020. All Rights Reserved under USC Title 17.
Do not copy content from the page or this website without my expressed written consent. To do so is Plagiarism, Not Fair Use, is illegal, and a violation of the The Digital Millennium Copyright Act of 1998.