FTC Disclaimer: We do receive financial compensation for some of the products we recommend and personally sell, including Amazon on qualified products.
About Dr Shalaka Samant 
Dr Shalaka Samant earned her Bachelors in Pharmacy degree from Mumbai University in 2002  where she was a gold-medallist, 4.0 gpa. While she was there she studied drug formulation, dispensing, pharmaceutical chemistry, pharmacology, and pharmacokinetics.

Later, she received her Ph.D. in Pharmaceutical Biotechnology from the University of Illinois in  Chicago in 2008. She did her postdoctoral training at Yale University and the Health Science Center at the University of Texas, 2008-2009.

She was the recipient of the prestigious American Heart Association predoctoral fellowship award.

Dr. Samant exhibited strong independent research experience as a postdoctoral fellow at the Yale School of Medicine in bacterial pathogenesis with Dr. Jorge Galan, a renowned gastrointestinal infectious disease researcher.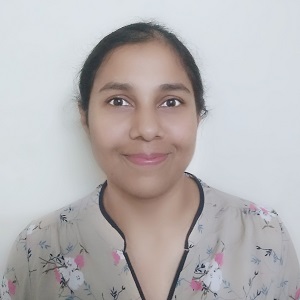 Moving on to the University of Texas-Houston she worked with Dr. Angel Lee, a macrophage development and signalling researcher. Here she studied kinase enzymes role in the development of early bone marrow cells to macrophages.

Since returning to India, Dr. Samant has functioned as the principal investigator on several biotechnology research projects funded by the Department of Biotechnology (DBT), Govt. of India. She has mentored several graduate students towards their dissertation research in diverse areas such as therapeutic protein expression and development of cell-based assay platforms for drug discovery.

She is now the founder and chief consultant at Biombrella (https://biombrella.com/), a life science consulting firm that provides deep-dive research, scientific writing and content generation services to various pharmaceutical, nutraceutical and biotech start-ups. She was recently interviewed for the Summer 2019 issue of 'The Pharmacist' – University of Illinois-Chicago.

Dr. Samant has extensive experience in microbial strain engineering to construct production strains for various industrial enzymes, therapeutic proteins, probiotic strain characterization and whole cell bio-transformations.

She has done research into bacterial strain engineering and evolution of various probiotic strains for health supplements.

She has been involved in the development of microbial production strains for production of menaquinone, phytase, lipase and S-adenosylmethionine.

Dr. Samant is a seasoned researcher with a proven record in the use of microarray-based, genome-wide approaches for identifying novel bacterial virulence genes, gene deletions and overexpression in untractable microbes.

She's been involved in the development of whole cell biotransformation platforms for pharmaceutically important biotransformations such as transaminations, phosphorylations and oxygenations.

Because Dr. Samant has over a decade of experience in the areas of molecular biology, microbial strain manipulation, and synthetic biology, I thought she would make a great addition to the YeastInfectionAdvisor Team.

So far, Dr. Shalaka Samant has Authored two articles for us, they are:

The Role of Biotin in Treating Candida Albicans Infections

The Role of Zinc in Candida Albicans Infections

Dr. Samant has Fact Checked and Commented on these articles:
Breast Yeast Infection and How To Help Yourself


If you're interested in Dr. Shalaka Samant's work, you can check out her research articles at Researchgate here and here.

Home About Us Privacy Policy Copyright Policy Disclosure Policy Doctors Contact Us

Disclaimer: These statements have not been evaluated by the Food and Drug Administration. The products and information contained herein are not intended to diagnose, treat, cure, or prevent any diseases or medical problems. It is not intended to replace your doctor's recommendations.

Copyright © 2003 - 2020. All Rights Reserved under USC Title 17.
Do not copy content from the page or this website without my expressed written consent. To do so is Plagiarism, Not Fair Use, is illegal, and a violation of the The Digital Millennium Copyright Act of 1998.